Rotate your smartphone to landscape or increase your browser width to see session descriptions.
Start the day right and enjoy the continental breakfast while networking with other attendees.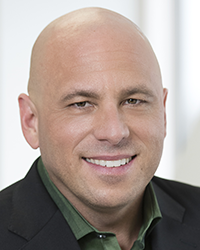 Intel Fellow
Client Computing Group
Chief Architect, Power Management and Energy Efficiency
This talk will provide a factual (and hopefully entertaining) look at the evolution of modern power management techniques and mechanisms. It will highlight breakthroughs in power management technology over time. PCs have progressed in energy efficiency not just in small changes year of year, but rather in a series of significant realizations that turned into fundamental revolutionary changes to that status quo, which have become fundamental to all modern battery-powered computing devices. We will cover the basic infrastructure in the first mobile PCs through the contemporary approaches that are in play in devices today that provide integrated deep silicon and platform level coordinated power management working in conjunction with modern operating systems.
Along the way, we will illustrate the impacts by sharing real world data and projections of energy consumption across product categories, and it will highlight the power challenges to overcome as usage models become far more challenging (e.g. virtual-reality, artificial intelligence). Worldwide energy regulations and the near-term immediate impact to product will be reviewed. We will also discuss the manufacture, test, and printed circuit board design problems created as power targets and levels rapidly shrink year over year. A set of challenges to work through as an industry will conclude.
Session 4
Red Mountain Ballroom
Speedy Reflections
Electrical Simulation
In order to accurately predict the performance of the electronic devices before they are built,very careful electrical simulation is required. As data transfer rates of electronic devices increase, greater are the challenges to accurately simulate the electrical performance of the device under test (DUT). It is essential to very closely correlate the actual measured electrical data with the simulation results to improve overall accuracy. What impedance control means and the importance of a controlled impedance system for accurately obtaining test results of the DUT will be covered first. And the second presenter will discuss 3D electro-magnetic (EM) field simulation tools and how to accurately correlate simulation results to the actual measured data.
Poster Session 2
Red Mountain Foyer
Poster Session
Break & Networking
Poster Sessions are a great way to network through interaction with the poster presenters and other curious bystanders. At the same time enjoy the break refeshments and networking.
"Characterization of Electronic Cooling Solution & Thermal Interface Material using Thermal Test Vehicle"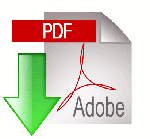 Poster Download
"Innovative Ground Block Pin Design for Improved High-Frequency Test Performance over a Conventional Ground Block Approach"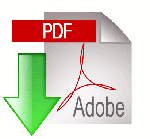 Poster Download
"Spring probe with reliable signal path and low cost for high speed/high pin count socket"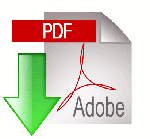 Poster Download
"Current Carrying Capability Limitations and Adaptions to New Requirements for Contact Springs"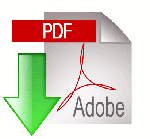 Poster Download
Session 5
Red Mountain Ballroom
Life Cycle Panel
Interactive Discussion
A dynamic panel session between suppliers and integrated device manufacturers (IDMs) on standardization methodology to define life cycle of socket technologies. Six panelists who are experts in their field will address this important topic moderated by two industry veterans. The audience can expect a classic debate between the supplier and IDMs regarding what life cycle really means, why there is so much variation and interpretation, what factors impact test methodology, and what ultimately contributes to the results from both perspectives. Bring your tough questions since audience participation is highly encouraged!
Lunch is served. Enjoy the break and networking time.
Session 6
Red Mountain Ballroom
Making Certain
Debug and Validation
Debug and validation both at the die-level and system-level insure that the system or end-product is designed within specification and will work as intended without any issues even in the presence of manufacturing variations. There are significant challenges in both bare die qualification and new product validation to make sure that the final product is free of any "bugs" before shipping it to the end customer. Innovative debug and validation methods and techniques will show how many of these challenges may be solved. At the bare-die level and system level, these methods presented include: how to reduce time for first silicon bring-up and volume validation, how to qualify bare die using both thermal simulations and actual hardware testing, how to use single-node systems to scale out validation and mimic the customer data center environment, and how to effectively debug low power system on a chip (SOC) devices.
Continue to explore the great exhibits at the BiTS EXPO to see what is Now & Next in the test and burn-in of packaged semiconductors. There is always something new to see or someone new to meet. Refreshments and drinks are served but don't spoil your appetite before the BiTS Social...
Continue the networking with your colleagues and industry friends at the BiTS Social Event.
Regardless of the theme (to be announced) there is lots of fun and great food in store!
Program subject to change without notice.