Rotate your smartphone to landscape or increase your browser width to see session descriptions.
Start the day right and enjoy the continental breakfast while networking with other attendees.
Welcome
Red Mountain Ballroom
Opening Remarks
Welcoming remarks from the General Chair, Ira Feldman
Session 1
Red Mountain Ballroom
Battery & Power Applications
"Li-ion cell formation and test overview"
"Design considerations for ultra-high current Power Delivery Networks (PDN)"
Enjoy the break and networking time.
Session 2
Red Mountain Ballroom
High Speed & High Frequency
"Into the PCB at 90 - high GHz signal launches"
"Transmission Line of RF, SERDES I/O Test Hardware Signal Path"
"Verification of interconnect solution options for 28G Si Validation"
"Utilizing System Level Test to Achieve High-throughput, Automated RF Testing"
Lunch is served. Enjoy the break and networking time.
Keynote
Red Mountain Ballroom
Keynote
"Mixed Reality: The Metaverse and what it means to Test Engineering."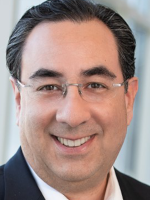 In recent times, we've been through the Personal Computer, the Internet, the Cell phone, and most recently the Smart Phone revolution. The next disruption is mixed reality (Augmented Reality & Virtual Reality) and the Metaverse. We are at the emerging phase of the Metaverse.
---
There will be new challenges in developing and building the technology (semiconductors, optics, materials, and software) that will enable us to interact with the Metaverse in ubiquitous and natural ways. Arguably the massive computing and other product requirements will drive semiconductor technology far beyond today's devices which will in turn significantly change how devices are designed, built, and tested. We will discuss what it will mean for Test Engineering!
---
Session 3
Red Mountain Ballroom
Test Application Trends
"Battery Management Systems Device Testing and Trends for Automotive"
"New trends in semiconductor factory automation"
Enjoy the break and networking time.
Session 4
Red Mountain Ballroom
Contact Technology
"The Past and Future of the RF Wafer Probes"
"The Evolution of the Coaxial Contactor and the Advantage of the Modern Version"
"Multi-disciplinary approach for the development of a MEMS Spring Probe for high frequency application"
TestConX EXPO & Reception
The TestConX EXPO is a very popular part of the TestConX program with many great exhibits for connecting electronic test professionals to solutions. There is always something new to see or someone new to meet. Not to mention excellent food, drinks, and time for attendees to network with exhibitors!
Program subject to change without notice.