Rotate your smartphone to landscape or increase your browser width to see session descriptions.
Start the day right and enjoy the continental breakfast while networking with other attendees.
Session 7
Red Mountain Ballroom
Heating Up
Burn-in and Thermal
Many types of integrated circuits (ICs) go through burn-in test to eliminate early failures ("infant mortality") that occur due to the inherent nature of IC manufacturing processes to improve product reliability. Not only is burn-in becoming more difficult due to increased device high power requirements, the implementation of various test methodologies such as high temperature operating life (HTOL), highly-accelerated stress testing (HAST), and high temperature reverse bias (HTRB) are becoming more and more common due to market demand. Individual temperature control standardization and the factors determining solutions and thermal performance effect with fixed boundaries will be covered first. Then the distinction between 100% burn-in versus sampling burn-in is presented along with the validity supporting statistical models. Since thermal conductivity of the contactor has a significant influence on the thermal performance of the test cell, a new approach to integrate thermal features into the contactor to enable efficient heat removal is discussed. Lastly, since burn-in tests may involve months of testing, techniques by which overall cycle time can be reduced, through higher voltages and temperatures is reviewed.
Enjoy the break and networking time.
Session 8
Red Mountain Ballroom
Choose Wisely
Advanced Materials
Selection of the proper material is typically the first step in the design of any electronic product. And it is essential to select right material for each application to ensure optimum performance of the product and its long-term reliability. In the design of any thermal test fixturing or tools, thermal-interface material (TIM) plays a significant role in reducing thermal resistance of the overall thermal system to optimize heat transfer. Similarly, selecting the right socket contact material with an understanding of its failure mechanism is a key factor in implementing highly reliable socket contacts. First the mechanical insertion and thermal performance testing of metallic TIMs is covered. Then the failure mechanism of socket spring pins and some innovative new possibilities in the next generation clad material for burn-in and test socket contacts are presented.
"Mechanical Insertion and Thermal Performance Testing Evaluation of Metallic TIMs for Semiconductor Test and Burn-in Applications"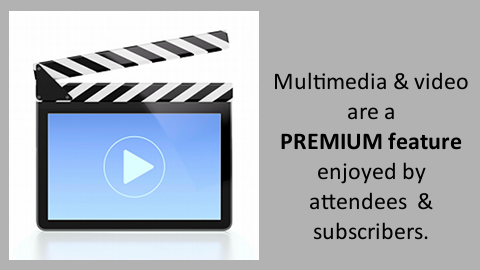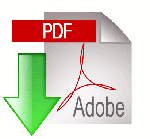 Presentation Download
Closing
Red Mountain Ballroom
Awards & Closing Remarks
It's been three and a half days packed with learning, exploring, and sharing. Before we pack our bags and take what we've learned back to our jobs, there are a few closing remarks. We will take a moment to reflect and recognize the people, presentations, and posters that have distinguished themselves at BiTS 2018.
Program subject to change without notice.