Virtual Event - October 26-29, 2021
---
---
Event registration is free courtesy of our sponsors
---
TestConX has, over the course of its twenty two-year history, established itself as the preeminent event for test consumables, test cell integration, and test operations. The program scope has expanded over these years from packaged semiconductor "final" test and burn-in to encompass all practical aspects of electronics testing including validation, advanced packaging testing, system level test, module test, and beyond to finished product test.
Last year, the 6th annual TestConX China 2020 was held as a virtual live on-line event with excellent average daily attendance of over 800 and peaked with 1188 viewers online at once. (Please see the Post-Event Report for additional details.) We will once again hold TestConX China 2021 as a virtual event using the same online platform. This will provide global attendees with the opportunity to see new locally created and developed content in addition to the best from international presenters.
Don't miss this opportunity to be part of TestConX as we connect a larger community of test professionals and to participate in this excellent event!
---
---
---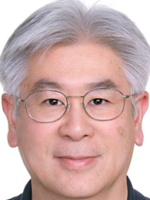 Harry Chen
MediaTek Inc.
Harry Chen holds the position of IC Testing Scientist at MediaTek Inc. In this role, he investigates advanced design and test methodologies to enhance the performance and quality of leading-edge products. He actively participates in industry forums by publishing papers, giving talks, and serving on program committees. He also supports academic research projects and trains student interns. He is the section leader for System-Level Test (SLT) in the IEEE Heterogeneous Integration Roadmap (HIR) Test Chapter. With more than 30 years in the semiconductor industry, Harry has held previous technical positions at Cadence Design Automation and Analog Devices in the USA. His EE degrees were obtained from MIT and Stanford University.
---
---
---
---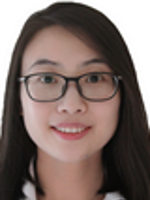 Lin Fu
VLSIresearch
Lin is a Principal Analyst of VLSI Research Europe. She received the Doctoral Degree in Engineering from University of Cambridge in 2017. Lin has published more than 20 academic papers as the first author or co-author in the IEEE Transactions, SUST, Journal of Physics D etc.
Lin started to join VLSI Research Europe from February 2017, focusing on the technical and marketing research and analysis related to semiconductor test consumables. She has been responsible for expanding VLSI Research Europe's coverage of the test consumables market, which now includes detailed breakouts of the non-memory market and market data on materials and components.
---
Robots, Machine Learning, & More
---
For any questions about the event or sponsorship contact us at
[javascript protected email address]

.
---
Program subject to change without notice
Event registration is free courtesy of our sponsors
---
Smiths Interconnect is a leading provider of innovative solutions for critical semiconductor test applications. Smiths Interconnect's test sockets and probe card solutions offer superior quality and reliability, providing customers with a competitive advantage. Our best-in-class engineering, development and technical expertise ensure support of automated, system level and development test platforms for area array, peripheral, wafer level and Package on Package (PoP) devices as well as high performance spring probe technology and cable assemblies. Our extensive product portfolio accommodates devices with finest micro pitches as well as those with very high bandwidth requirements. Off-the -shelf and custom products are proven to deliver the best solution for the customer's specific needs.
For more information, please visit www.smithsinterconnect.cn
"Toward the Company Creating the Future Value of Technology"
As a Technology and Science Enabler in the field of Semiconductor Test and Display Test, TSE has developed the innovative technologies needed by its customers and has engaged in continuous research and productivity improvement activities. Founded in 1994, it has engaged as a leader in interface systems for Semiconductor Test.
---
Advantest is the leading manufacturer of automatic test and measurement equipment used in the design and production of semiconductors for applications including 5G communications, the Internet of Things (IoT), autonomous vehicles, artificial intelligence (AI), machine learning, smart medical devices and more. Its leading-edge systems and products are integrated into the most advanced semiconductor production lines in the world. The company also conducts R&D to address emerging testing challenges, produces multi-vision metrology scanning electron microscopes essential to photomask manufacturing, and offers groundbreaking 3D imaging and analysis tools. Founded in Tokyo in 1954, Advantest is a global company with facilities around the world and an international commitment to sustainable practices and social responsibility.