Welcome!
To access the archive contents (presentation slides, videos, multimedia, etc.) sign in using your LinkedIn account by clicking the LinkedIn button to the right. Full Conference Attendees and Subscribers have access to all content now. FREE guests, once signed in, have access to the presentations after June 1, 2014.
------ This message is only displayed when you are not signed in. ------
Keynote – Simon McElrea
Interconnectology is everything involved with getting "Silicon into Systems": a holistic approach describing both technical interconnection and supply chain partnership interconnection. Nowhere does this concept apply more than in the commercialization of 2.5D and 3D integration technologies. From design, to processes, and equipment and material development, to manufacturing and test, 2.5D interposer products and 3D ICs require collaboration across the value chain to achieve high yielding devices, optimum cost-of-ownership and rapid time-to-market: all critical elements for today's consumer-driven market. Further, the middle-end-of-line (MEOL) processes require engineering knowledge that spans front- and back-end processing through to packaging, assembly and test. Consumer trends that are bringing about the need for Interconnectology to be adopted as a concept industry wide were discussed.
"Interconnectology - The Road to 3D"
Simon McElrea
President
Invensas Corporation
Mr. Simon McElrea is President of Invensas Corporation, a wholly owned subsidiary of Tessera Technologies Inc., and a global leader in semiconductor technology and intellectual property. Prior to founding Invensas in April 2011, he led marketing, business development and worldwide engineering functions at Tessera.
He was Interim CEO of Vertical Circuits Inc. until 2010, and has been a managing partner of Alpha Venture Consulting since 2006. Prior to this, he held leadership roles in operations, engineering, and business unit management at Amkor Technology, Honeywell Electronic Materials, and Johnson Matthey PLC. A native of Northern Ireland, Mr. McElrea has worked in Asia, North America and Europe, specializing in startup ventures and corporate turnarounds.
He holds Bachelor's and Master's degrees, with honors, in Engineering and Management from Oxford University.
Video Player Goes Here
Sorry, you do not NOT have access to this file.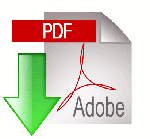 Presentation Download


Return to the 2014 BiTS Workshop Archive index page