TestConX has been postponed to May 10-13 due to Coronavirus
There will be breaks including refreshments to provide networking time for Tutorial attendees.
Please note: attendance at the tutorial will be limited. Please sign-up early to not miss out!
---
Tutorial
Red Mountain Ballroom
Optional Tech Talk Tutorials
Using Big Data and Machine Learning to Investigate Customer Returns
Senior Principal Engineer
The number of manufacturing defects are increasing with decreasing wavelength of each semiconductor process generation. Hence, understanding the characterization of the defective units is very critical to improve the quality of the products delivered to the market. In this tech talk/tutorial, machine learning algorithms are being utilized to investigate the causal mechanisms of customer returns in a test flow of semiconductor manufacturing environment (resulting in Big Data). When a part is defective, root causing of the failure mechanisms may not actually happen in a particular manufacturing process step but may be dependent on the potential interactions across the process flow that trigger the defect. We first...
Practical Machine Learning Improves Production Quality
Electrical Engineer Senior Staff
Artificial Intelligence (AI) and Machine Learning (ML) are buzzwords in test; however, many do not know or understand how they work, thus creating fear and doubt on whether to trust them. Others are not interested in how AI/ML works, they just want to get rich on the next big thing and believe this is the ticket. Both extremes slow AI/ML adoption in the test industry and hinder us from enjoying all the benefits of AI/ML. Using a practical example deployed in operations/production today, this tutorial aims to provide enough information to help reduce fear and greed in our industry so we can move forward. Hidden in the margins, data collected at wafer sort/chip probe test shows early signs of future package test or system level test performance. By accurately identifying potential poor performers early, appropriate actions can be taken to improve customer quality. The infrastructure, math, applied results, and potholes to avoid in order to tease out those early applied machine learning predictors will be covered in this discussion. At the conclusion, one should have a solid understanding of how an AI/ML application works in test while also understanding likely limitations. By setting appropriate expectations and armed with knowledge, we can all enjoy the benefits of AI/ML sooner.
Millimeter Waves vs. Test Sockets
President
The Millimeter Waves vs. Test Sockets tutorial will cover aspects of test socket design and implementation for millimeter wave applications. It will first look at basic millimeter wave propagation and examine the drivers and motivation for using such high frequencies. It will then identify some of the impact on socket vendors by examining design fundamentals. Among those are pitch, material selections, PCB routing, parasitics and lateral features configuration. Furthermore, requirements for socket design simulations will be detailed. Finally, performance verification requirements for measurements will be addressed as will be an outlook for future developments in these areas.
Each tutorial is approximately one and a half hours with a half hour networking break for tutorial attendees between each.
Tutorials sponsored by Indium Corporation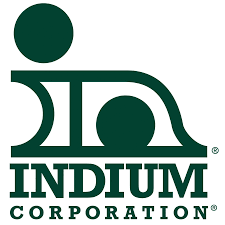 If this is your twenty time attending TestConX, only your first, or somewhere in-between you will feel welcomed at the opening reception by friends old and new.
The first of many excellent meals awaits as you get to network with other industry professionals. This is a great time to catch up with old colleagues or start meeting new friends.
Market Session
Red Mountain Ballroom
Market Report
"What Does the Rapid Growth in Systems Level Test Mean for You?"
Program subject to change without notice.