TestConX has been postponed to May 10-13 due to Coronavirus
Rotate your smartphone to landscape or increase your browser width to see session descriptions.
Start the day right and enjoy the continental breakfast while networking with other attendees.
Welcome
Red Mountain Ballroom
Opening Remarks
Welcoming remarks from the General Chair, Ira Feldman
Kenote
Red Mountain Ballroom
Keynote
"Materials Science Innovation in Advanced Packaging"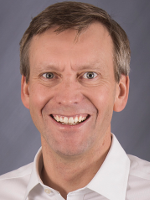 President and COO
Demands for entertainment connectivity, edge computing, energy efficiency, speed, convenience, safety, and much more are driving changes in electronic architecture, especially advanced packaging. This presentation will examine the advances in materials technologies, with an emphasis on the interconnect systems and thermal management necessary to support these new packages. Performance, processing challenges, and total cost will be discussed for each material. The presenter will also share some of the roadmap gaps that need to be addressed with new materials as well as possible solutions.
Enjoy the break and networking time.
Session 1
Red Mountain Ballroom
Reaching Extremely High
5G and millimeter-wave (mm-wave)
Designers and test engineers working on 5G and millimeter-wave (mm-wave) devices require accurate, fast, and cost-effective test solutions. Not only are 5G waveforms wider and more complex, there are many new high-frequency challenges including the need to perform over the air (OTA) testing.
Presentations cover the need for a low-cost socket using a single measurement near field antenna, strategies to support upgrading from current automated test equipment (ATE) operating at < 6 GHz testing to mm-wave frequencies, and signal transmission with minimal loss using specially designed impedance matched printed circuit boards (PCBs).
In addition, the higher bandwidth and data rates have driven the development of advanced modulation schemes such as 400G Ethernet phase amplitude modulation using four levels (PAM4) signaling to support high speed applications such as silicon photonics. New test strategies are required to cost effectively test all of these emerging application as described.

"Socket Design and Handler Integration Challenges in Over the Air Testing for 5G Applications"
"RF Test Strategies and Solutions for 5G Millimeter Wave Devices"
"Challenges and Solutions for Characterizing 112G PAM4 Signals"
"Innovations in Package Testing of 5G mmWave Applications"
Lunch is served. Enjoy the break and networking time.
Session 2
Red Mountain Ballroom
Shrink Your Antenna
5G and millimeter-wave (mmWave)
Fifth generation (5G) applications are utilizing millimeter wave bands to increase mobile device radio bandwidth. And to reduce the overall size of these devices, antenna in package (AIP) technology is being adopted to meet market requirements. AIP poses a significant test challenge since these transceiver devices must be accurately signal tested "over the air" (OTA) in near and far field regions with the antenna possibly located on the top, bottom, or sides of the semiconductor package. Not only does the signal power and uniformity need to be measured but the ability to 'beam steer' needs to be characterized. These four presentations address the challenges of testing AIP devices OTA.
"Over the Air (OTA) Antenna Testing"
"5G mmWave AiP validation test: Achieving lower measurement uncertainty and higher speeds"
"Over the Air Test Solution for New 5G / mm-Wave Band Wireless ICs"
"Spring Probe Pins Enabling Extremely High Speed -1db @ 80 GHz"
Enjoy the break and networking time.
Session 3
Red Mountain Ballroom
New Spins
Printed Circuit Boards (PCBs)
Printed Circuit Boards (PCBs) which are the basic electrical and mechanical infrastructure of many test solutions are continually pushed to the limits by semiconductor test applications. We will start with a review of the state of the art in fine pitch load boards and the associated manufacturing challenges. Then an explanation of how Artificial Intelligence (AI) / machine learning-based smart router solution was implemented to significantly improve microprocessor PCB interposer layout will be discussed. Lastly, the simulation, measurement, and optimization of power integrity (PI) issues typically found on high speed and high channel count networking chips will be examined.
"A Deep Dive Into Your Load Board"
"Accelerate PCB Design Using AI and Machine Learning-Based Smart Router"
"Power Integrity in Load Boards from the GND Up"
"Next Generation Materials for 112 GB/s"
TestConX EXPO & Reception
The TestConX EXPO is a very popular part of the TestConX program with many great exhibits for connecting electronic test professionals to solutions. There is always something new to see or someone new to meet. Not to mention excellent food, drinks, and time for attendees to network with exhibitors!
Program subject to change without notice.